Written By Dr. Ying-Tien Wu, Graduate Institute of Network Learning Technology, National Central University, Taiwan.
Taiwan Association of Educational Communication and Technology (TAECT) is one of the most influential associations in the learning technology field in Taiwan. In this year, Prof. Marlene Scardamalia was invited as a keynote speaker at the annual conference of TAECT (TAECT 2019) held from November 15thto 16thin Taiwan. In her talk, Prof. Scardamalia shared the recent advancement in knowledge building research. To share Knowledge Building practice with the teachers in Taiwan, a two-hour Knowledge Building workshop session was scheduled after Prof. Scardamalia's talk session in TAECT 2019. Prof. Ying-Tien Wu was invited to organize and host this workshop (entitled as "Workshop on Knowledge Building Activity Design and Practice").
Based on Prof. Wu teaching experience from his several KB-based undergraduate and graduate courses, this workshop was designed as a participatory workshop. There are three core activities in this workshop session: experiencing KB activity, knowledge integration activity, and reflection activity. As shown in the figure below, basically, the workshop consists of two rounds of experiencing-knowledge integration-reflection activity cycle. In the experiencing-knowledge integration-reflection activity cycle, the participant teachers were invited to experience Knowledge Building activities first. Then, some core ideas in Knowledge Building Theory, including idea, improvable idea, and community, was introduced and discussed in the knowledge integration activity. After that, in the reflection activity, the participants reflected on their learning experiences to build up their shared understanding of Knowledge building Theory, practice, and activity design.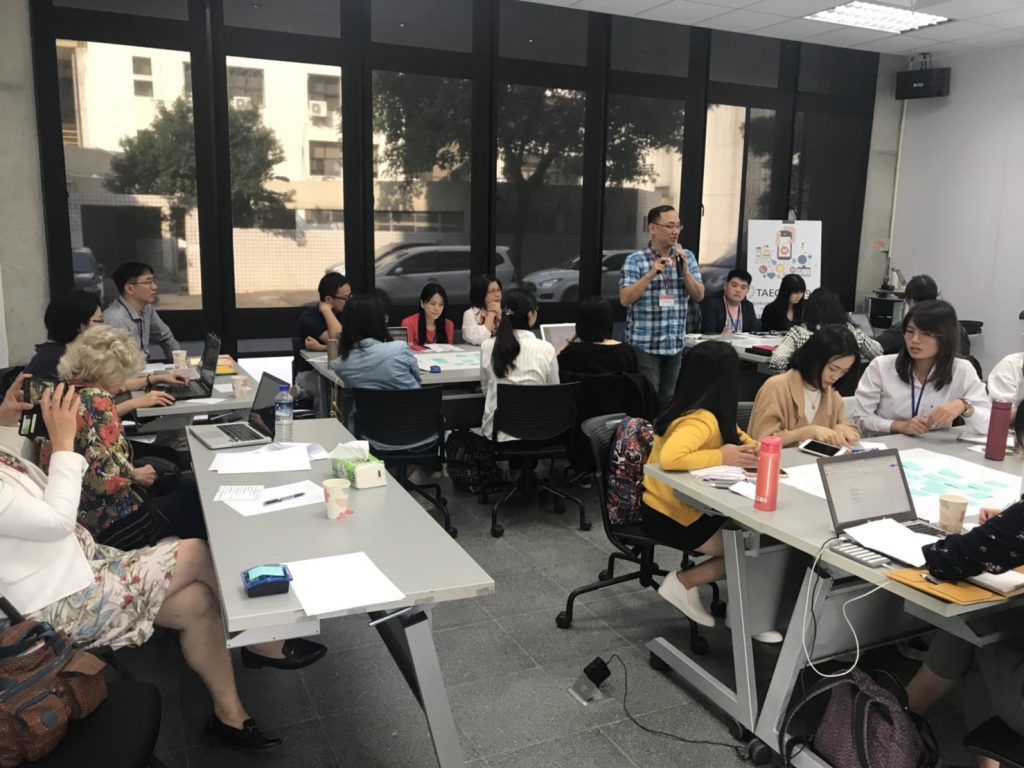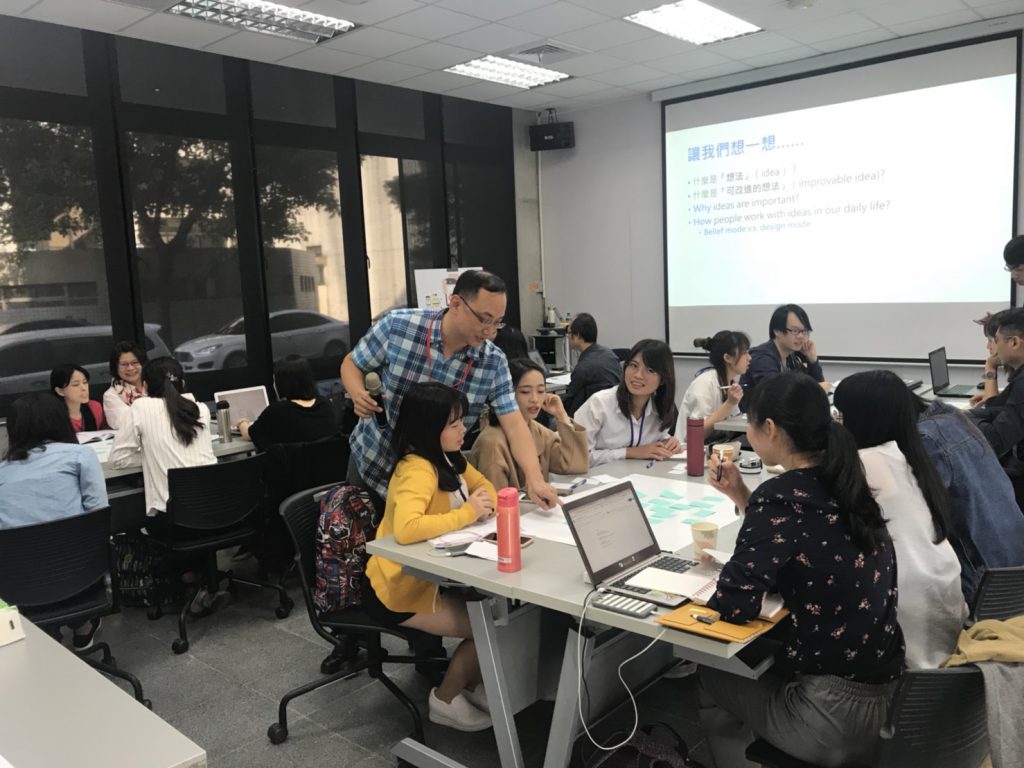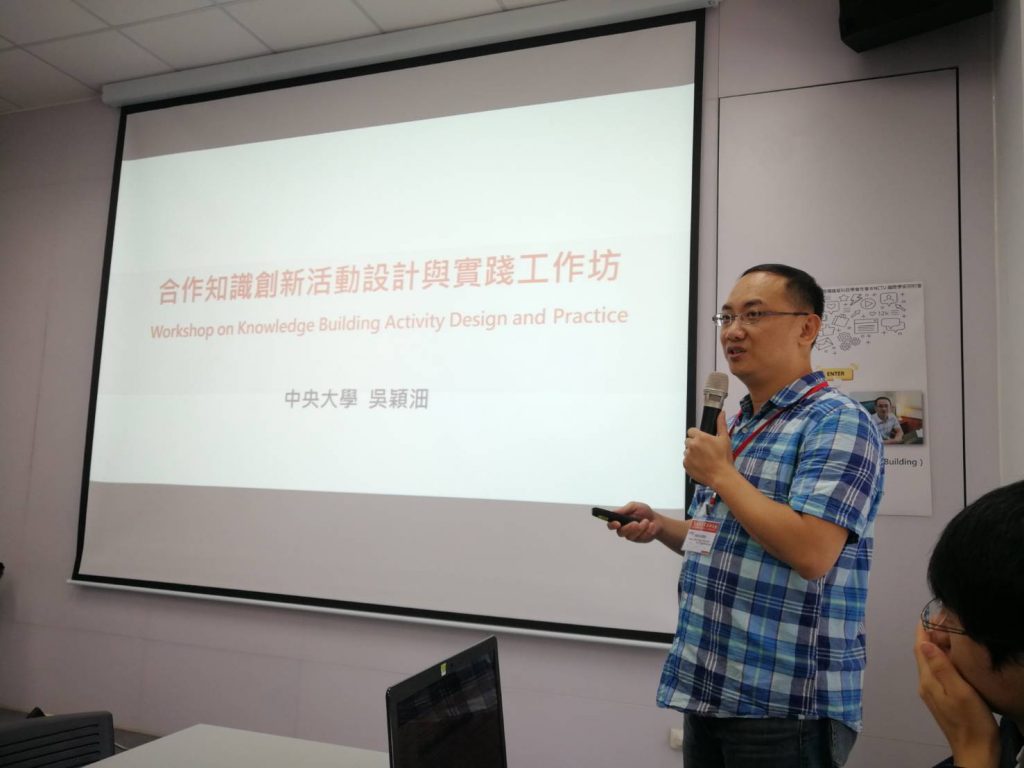 This is one of the initial attempts to organize a Knowledge Building workshop in a conference in Taiwan. The participant teachers expressed positive feedbacks on this workshop. Some of the participant teachers also expressed their interest in attending other Knowledge Building workshop. Hope this workshop could inspire the participant teachers to design and implement Knowledge Building activities in their classrooms. Also, we look forward to connecting more teachers from Taiwan to our global Knowledge Building community.
If you need further information or have any question regarding this workshop, please feel free to contact with Dr. Ying-Tien Wu (ytwu@cl.ncu.edu.tw).