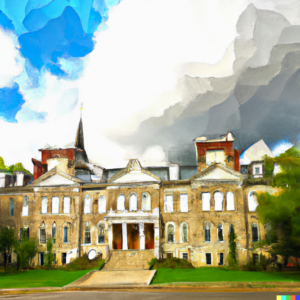 Join us in Montréal at the Knowledge Building Summer Institute to explore new ideas and innovations in knowledge creation and education. KBSI will operate in hybrid mode with sessions interleaved and jointly organized throughout the International Conference of the Learning Sciences.
June 11th: full day conference at Dawson College; hybrid sessions 9:00am-5:00pm local time.
June 12th-15th: KBSI hybrid sessions in the morning; KBSI member presentations at ICLS.
Montréal, a city of culture and innovation, is the perfect location for the 2023 Knowledge Building Summer Institute in June. We are thrilled to announce that this year's conference will be held at Dawson College, a top academic institution in the heart of the city.
The call for papers invites contributors to submit ideas at all stages of development, from initial designs to more traditional papers, posters, panels, and symposia, as well as videos, demonstrations, and other innovative formats. Reviewers will provide feedback to improve submissions for discussion at the summer institute and ongoing meetings.
This year's conference will also feature the Knowledge Building Collaboratory, a Knowledge Building lab designed to incorporate online and offline, synchronous and asynchronous events, with focus on working together in design mode. We invite attendees to join us in Knowledge Forum and Knowledge Building Connects meetings to sustain year-round idea improvement and address Knowledge Building challenges.
To participate, we encourage you to submit a contribution of any type to share your work and improve it through community engagement. Even if you do not submit, you can engage in design-mode work with the community before, during and after the Summer Institute.
How to participate
Visit the Knowledge Building International website and register. If you are not sure if you have paid your membership dues, please contact Richard Reeve (reever@queensu.ca).
KBI is a membership-based association of educators working across sectors and across borders to extend the realm of the possible in education. Membership is open to anyone with an interest in Knowledge Building in education or more generally in knowledge creation for public good. Membership is especially urged for educators, researchers, technology developers, and policy-makers who want to help turn 21st-century education into education for innovation and knowledge building. Through partnerships we will advance Knowledge Building theory, practices and technology to meet our shared goals and to secure grants and sponsorships.
The Benefits of KBI Membership
You will be connecting with and contributing to an international team of educators— researchers, practitioners, engineers, administrators, and policy makers. In addition to networking you will have a part in demonstrating that students are capable of much more than current developmental models and educational environments allow them to demonstrate.
Benefits:
Access to Knowledge Forum communities for use in your projects (you may request the creation of communities at any time).
Invitation to participation in regular community events to share and discuss research and practice of KB.
Access to the expertise of Knowledge Building Collaboratory community to discuss and improve knowledge building designs, and collaborate in new developments in Knowledge Building theory, pedagogy, technology, and impact.
A voice and vote in shaping KBI goals, strategies, and management; thus to a large extent members have the future of Knowledge Building in their hands.
Access key to Knowledge Forum KBSI2023 Community in order to be able to submit a contribution and access contributions from previous summer institutes.
Step 2: Register for the Knowledge Building Summer Institute 2023, Montreal
Participation in KBSI 2023 is exclusive to KBI members. KBI members can register for free by
filling out this form
.
Through the Submissions view, you can engage with the community by consulting (building-onto in KB talk or providing feedback) to contributions before the conference and also engage with the community during the event.